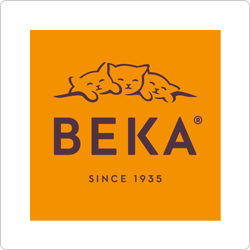 Serenity, modernity, femininity and a natural sense of aesthetics
This same softness is also the basis of beka products, which exclusively choose fabrics that are pleasant to the touch and always opt for optimal support.
Every beka mattress is the result of decades of experience. the combination of a beka mattress and a beka box spring is the best you can dream of. both are designed from the same perspective on sleep. the supplier's technical mastery has been developed and tested down to the last detail.
That is why all beka products carry a certificate of guarantee. this is your guarantee for many years of carefree rest.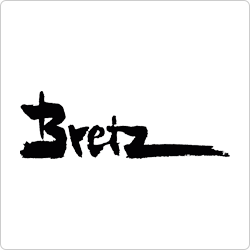 The love of luxury and the expression of great emotions
The masters of the Bretz couture know how to marry craftsmanship and passion, quality and fantasy, tradition and avant-gardism.
The masterpiece and the superior value of materials merge with our own visions, love of luxury, and the expression of great emotions. Especially since the design is born from the heart, for the heart.
Since 1895, Bretz couture has been synonymous with authentic tradition and German craftsmanship. Every sofa, every armchair, every bed, every accessory is a unique, hand-crafted piece.
Create it among countless shapes, colors, and comforts because the design is born from the heart, for the heart.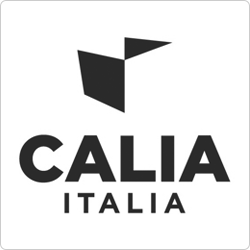 Accessible and democratic designer sofas for everyone
Under the artistic and creative direction of Saverio Calia and the commercial strategy of Giuseppe Calia, focused on the valorization of the local territory, investing in research and technology, and developing logistic capacity, the company has become one of the most important and recognized realities in the world in the realization of "upholstered furniture".
Dreieck design
Quality, local production in Germany, and sustainability.
Dreieck design is one of the leading manufacturers and developers of high-quality designer furniture – made in Germany.
We rely on local production in Germany with the latest manufacturing standards. Our passion for high-quality furniture and the desire to tailor the furniture experience to our customers has always been at the heart of our philosophy and has been deeply rooted in our company ever since.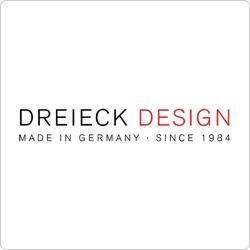 Quality, local production in Germany, and sustainability.
Dreieck design is one of the leading manufacturers and developers of high-quality designer furniture – made in Germany.
We rely on local production in Germany with the latest manufacturing standards. Our passion for high-quality furniture and the desire to tailor the furniture experience to our customers has always been at the heart of our philosophy and has been deeply rooted in our company ever since.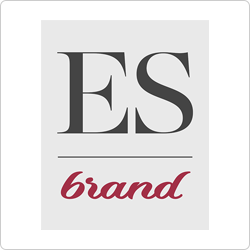 Strong character, love of functionality, and unique design!
Sofas of visible and perceptible high quality can be configured down to the last detail and equipped with innovative and intuitive functions for ultimate comfort and maximum flexibility. our models are remarkable, even exemplary in their design. the quality of workmanship, materials, and functions of the high-quality furniture is synonymous with inimitable seating and well-being.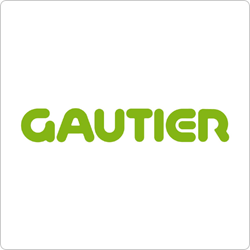 An audacious challenge taken up every day
We combine research, creativity, and manufacturing quality to bring you, through each of our collections, sustainable solutions in time and space.
More than a formidable human adventure, left-handedness is a daring challenge taken up every day: to create the necessary conditions for the expression and complementarity of a whole chain of professions.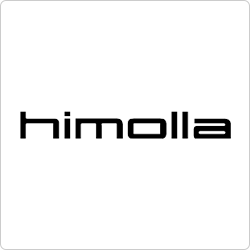 Conceiving quality through all the senses
Your well-being has always been our primary concern, both during production and during the development of our models. in this way, for more than three generations our products have been meeting the individual expectations of our customers. our products are therefore tailored exactly to your wishes and will accompany you throughout the entire life of your furniture with their robust and flexible mechanics combined with high-performance motors.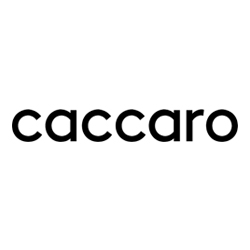 MOBILIER ITALIEN AU DESIGN CONTEMPORAIN
Son design et ses techniques de fabrication visent à définir une collection de systèmes et d'accessoires d'ameublement reflétant un concept de vie très contemporain, où chaque maison a une dimension unique et dans laquelle les besoins fonctionnels sont combinés avec les sentiments, les affinités et les différents goûts.
La variété stylée et typique de la gamme de produits permet la création d'un design encore plus personnel, constamment reflété dans chaque espace de la maison.
C'est le concept 'total living', sur lequel Cacarrot base ses idées des style de vie contemporain.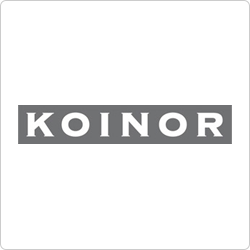 Hand-crafted and custom-made
The company emphasizes and instills in its staff talent for craftsmanship. A strong commitment and an aspiration for perfection are the guarantees of irreproachable quality.
Only the combination of all these factors allows us to continue to produce top quality upholstered furniture at affordable prices. unique pieces.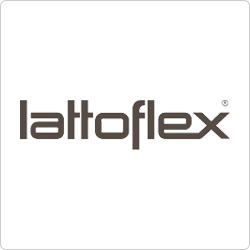 LATTOFLEX
In 1957, Lattoflex revolutionized the world of bedding by inventing the slatted bed base. Lattoflex continued fundamental research in collaboration with the medical world, in order to achieve better and healthier sleep comfort, becoming the reference brand for innovation in sleep comfort and ergonomics.
An innovator in sleeping systems.
With the Winx system, Lattoflex introduces the concept of individualized sleep technology, offering the body for the first time support in three dimensions: width, length, and depth. This naturally allows for a good lying position, correct spinal position, and optimal sleep comfort.
Innovative with advanced materials.
New materials offer new perspectives and considerably improve our quality of life. our mattresses and slatted bases are designed with the same aim in mind. as the inventor of the slatted base, Lattoflex is constantly innovating.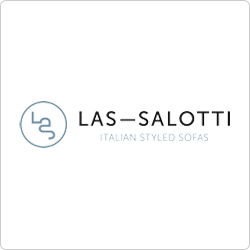 DESIGN MADE IN ITALY
Crafts
The wisdom and tradition of Italian tapestry are expressed with the work of expert craftsmen able to meet any kind of requirement. from their hands comes the energy that gives birth to our sofas.
Quality of the materials
Las use only selected resistant, non-toxic, and environmentally friendly materials. Our suppliers are subject to strict quality controls and comply with all standards in terms of safety and respect for the environment.
Personalization
Thanks to the flexibility of our craftsmen, the customer can personalize his own sofa by choosing among the different typologies of shapes, materials, seams and thread colors. always maintaining maximum comfort.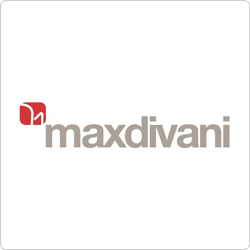 Choice of style, confirmation of quality
Maxdivani's collections of designer sofas and armchairs offer a wide variety of combinations, styles, materials, and details to enhance your most beautiful moments in life.
The features of the designer, the technique of the designers, the experience of the master craftsmen, and the precision of the upholsterers combine to create the exclusive design of Maxdivani sofas.
Rich in comfort and essential lines, Maxdivani Italian sofas blend into the atmosphere of the home, renovating and elevating them to a new and superior level of quality.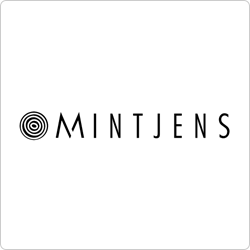 It is not only about furniture...
From the first sketch on paper to the delivery of the finished piece of furniture, more than 170 people with the same passion for wood and interior design are dedicated to the task. Every day, these employees put their hearts and soul into making these high-quality oak products.
Respect for nature is fundamental. we care not only about our products but about the entire production process. that is why we are very demanding when it comes to the choice of materials. the wood is carefully selected and comes only from sustainably managed forests. the oils and varnishes we use meet the highest standards. in addition, all of our production is powered by renewable energy.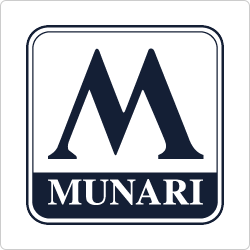 Modern elegance for all environments
Experience and research
Since 1977, we have been investing in research and development in order to always create new prestigious products.
Modern and elegant design
A leading company in the sector that never forgets to merge innovation with modern and elegant design.
Quality of materials
The quality of the materials, for Munari, is an essential factor in the total respect of the environment and the made in Italy.
A casual elegance
Intensity, voluptuousness, massiveness, richness. a concentrate of rigor guaranteeing Natuzzi furniture excellence by its pure lines.
A style that brings more value to technological innovations and culture and finds satisfaction in the combination of neutral and intense colors.
sophisticated and light, almost ethereal tones that blend with the shine of leather and its metallic pigments.
Industrial inventiveness at the service of housing and design
Nolte möbel is one of the leading manufacturers of wardrobes and bedrooms. The company's success is based on research and continuous innovation in design and functionality.
Customized manufacturing enables customers to realize their specific wishes.
With us, dreams of wardrobes and bedrooms become reality.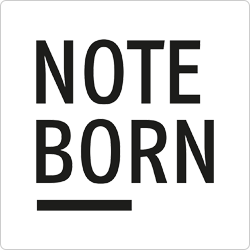 A design that stands out and integrates perfectly.
At Note Born, we have two priorities when it comes to closets: design and user comfort. Both aspects are very subjective, which is why we have chosen to offer mainly customized solutions.
We offer you a wide range of basic elements, styles, and shapes. it is up to you to choose the dimensions, materials, handles, and interior design for a unique result that suits you. at Note Born, you are the designer!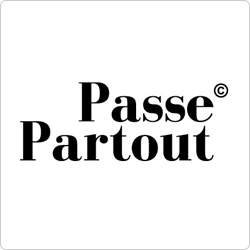 Furniture designed in Belgium and handmade in Europe. our vision is that something beautiful doesn't have to be expensive. with our entire team, we seek to offer affordable but quality products, and it is with this in mind that we develop our collections of living rooms for indoors and outdoors, our tables, chairs, armchairs, carpets, etc.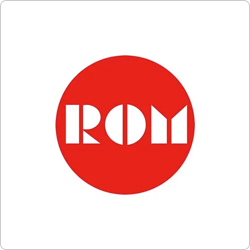 Rom is a second-generation family business, founded in 1961 and today managed by Paul Rom. we produce upholstered furniture and put all our energy into it, with a fine demand: we always question the added value of our products, we continually implement targeted solutions, we believe in our ideas and design, and we are constantly seeking to stand out from the crowd.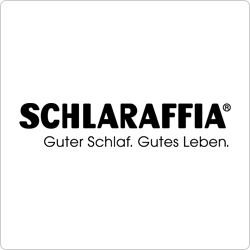 The assurance of a healthy sleep
Since 1909, Schlaraffia has provided restful sleep but has always remained awake. The quality of the product, with which each of us develops a close and touching relationship, is paramount.
Every person has the right to healthy and restful sleep. Schlaraffia meets high-performance standards. even with the infinite variety of human shapes and sizes, everyone should be able to find an individualized sleeping system. with the wide variety of Schlaraffia product lines, everyone will be able to find the right mattress for them.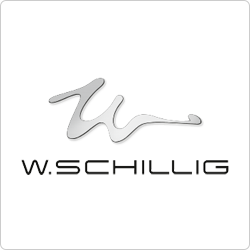 Furniture, a passion
Furniture, a passion
For almost 60 years, W. Schillig has been passionate about creating high-quality furniture that combines elegance, contemporary design, and comfort. W. Schillig's concern? The individual needs of his customers!
This is why the best materials are used. Each piece is unique: first-class design and manufacturing furniture is the top priority for our qualified staff. Design is timeless and yet always in trend.
Above all, what counts is the incomparable seating comfort of a W-piece. Schillig.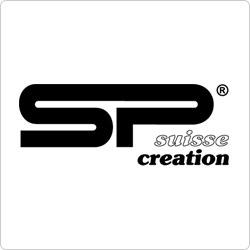 Ancient artisanal techniques for an exquisite result
Materials and crafts
Sprenger uses very specific materials, which for the most part are not available in the 'classic' trade. As a clean and authentic craftsman's company, Sprenger proudly calls itself a "small company" and not a furniture factory.
A remarkable feature of their furniture collections is that one of the woods they use is primarily used for the manufacture of wood species. The cracks that occur after the treatment given to this wood give it a natural, distinctive, and rustic appearance.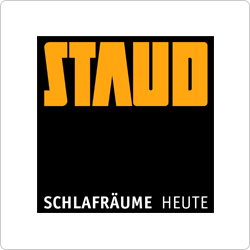 Sustainable production and product quality
Advanced and ecologically sustainable industrial manufacturing processes form the basis for the production of our high-quality bedroom furniture programs. Staud guarantees individual and modern furnishing solutions for all living conditions and stages of life.
From the furnishing of a young person's room and apartment to the particularly pleasant design of a comfortable bedroom. Our furniture ranges are characterized by modern, elegant design, high functionality, and intelligent details.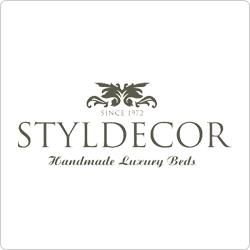 HANDMADE LUXURY BEDS
Styldecor's craftsmen pay a lot of time and attention to the comfort and design of the bed of your dreams. All the materials used are of superior quality: wood, fabrics, springs… A Styldecor bed is a bed for life!
Styldecor combines a luxurious bed with a high-quality mattress. Each bed is entirely handmade in our own workshop, which allows us to take care of every detail and guarantee a perfect finish.